Want to gain an apprenticeship in Civil Construction? Be part of SA's infrastructure boom with Roads2Civil
Western Technical College is pleased to announce an exciting industry specific Civil Construction Program – accessible only to our current CITB Doorways To Construction and Doorways To Construction Plus trainees. "Roads2Civil" could not be possible without the support of Civil Train, Civil Apprenticeships and Careers Ltd (CACL), CITB (Construction Industry & Training Board), Renewal SA, Renewal SA Works Program and City Of Port Adelaide Enfield. A detailed brochure is attached for your information.
The "Roads2Civil" Program, hosted by Western Technical College has been designed to assist trainees in developing enterprise, practical and employability skills, whilst working on a live worksite and for those who complete the four-week program, consideration for a civil apprenticeship with Civil Apprenticeships & Careers Ltd (CACL). Trainees will have the opportunity to achieve up to 20 Stage 2 SACE credits and will receive a Summary of Attainment for the 6 competencies offered on completion.
Training will be delivered from Monday 20th September and conclude on Friday 16th October. This incorporates Term 3 Week 10, October school holidays and Term 4 Week 1. A Graduation Ceremony will take place in the week of Monday 18th October (day to be advised). Cost for the program has been kept to a minimum and with the generous assistance of industry partners, is $350.
Full program information is available here.
For further information, please contact Amy Reid from CACL on 8111 8001 or email roads2civil@ccfsa.edu.au, or annemarie.ogrady@wtc.sa.edu.au on 0403 395 333.
CONNECTING CAREER EDUCATION AND VET IN SCHOOL
19 May 2021
Daly is a recent graduate of Mount Carmel College and is employed as an Apprentice Boilermaker at Samaras Group. Whilst undertaking Vocational Education & Training at Western Technical College, the opportunity to experience working in a high paced workshop at Samaras enabled Daly to form a strong idea of his first career step whilst he was still at school. With the support of his school, family, VET trainer and his employer, Daly graduated from school with a career pathway and a sense of purpose, as well as his SACE.
Be inspired by Daly.... click here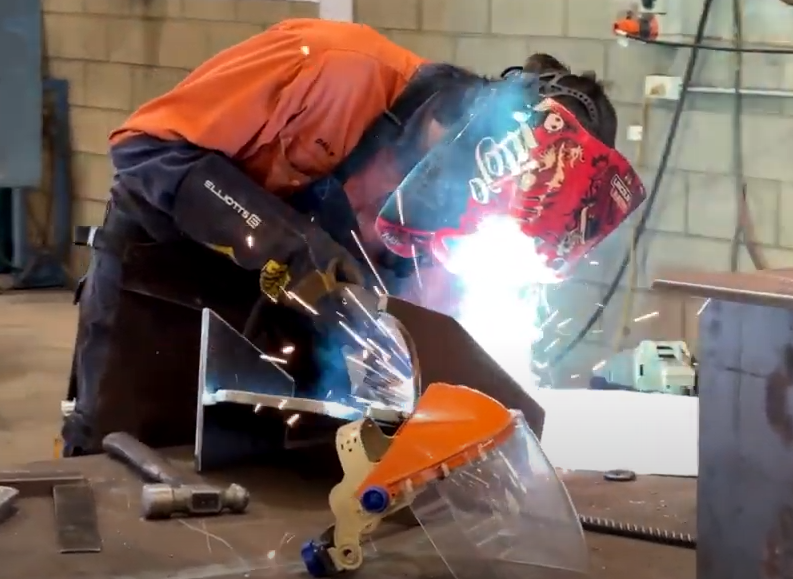 Trainees Sights Set on Frigates Program
There is a reason why these trainees look happy...! It's because they have been chosen to...
Read More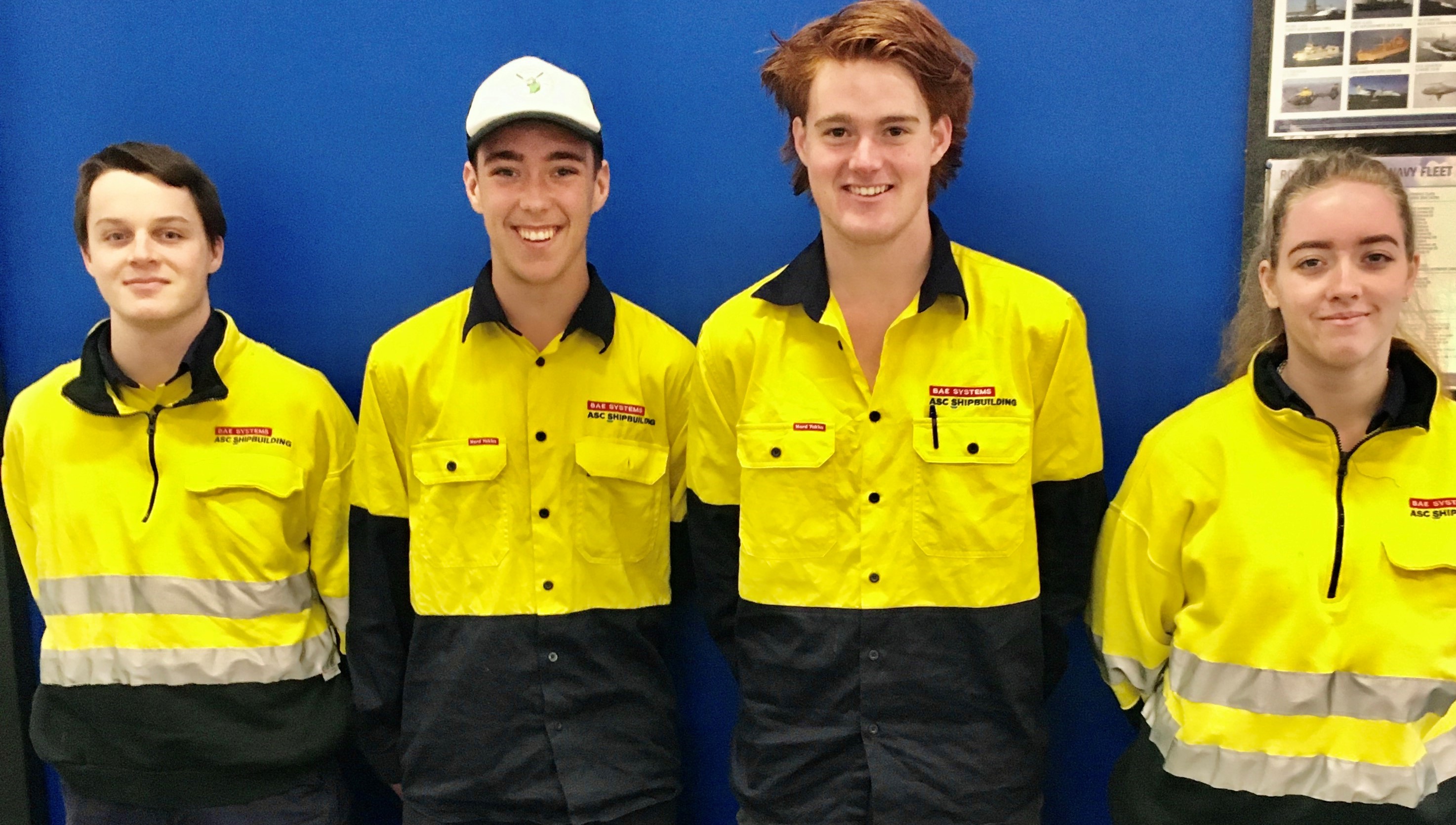 New Technical College for the western suburbs
The State Government has announced that it will partner with Catholic Education South Australia to deliver an almost $5 million expansion of the Rosewater Trade Training Centre, creating a skills hub on the doorstep of South Australia's maritime and defence industries on the Le Fevre Peninsula.
Read More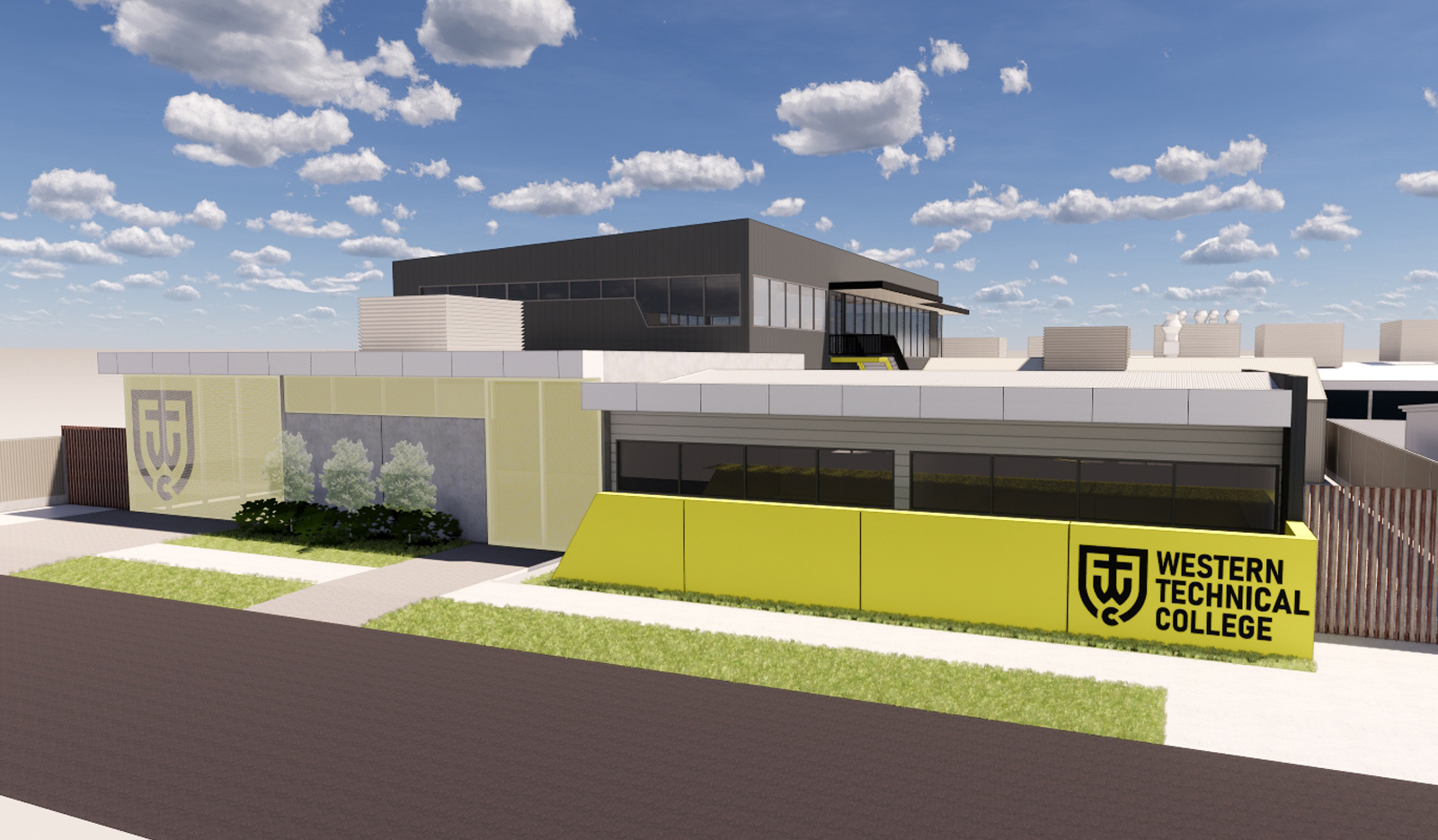 Uplifting skills used for National Skills Week
Twelve Cert II Salon Assistant trainees - the "Uplift Hair & Beauty Team" showcased their skills at a community level - a women's shelter, providing a safe comfortable environment for women who are rebuilding their lives after fleeing from domestic violence as part of National Skills Week...
Read More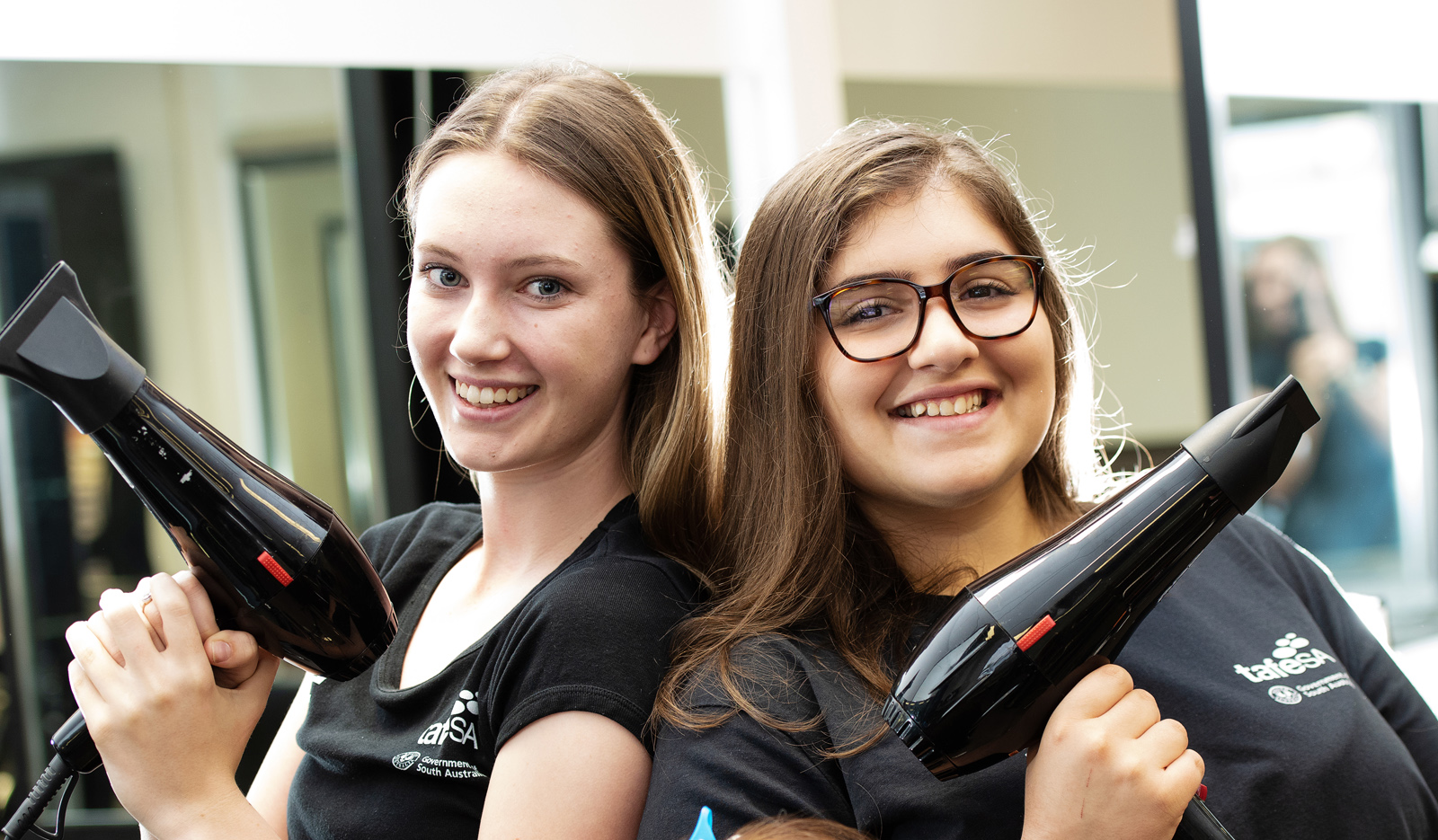 Apprentices train the trainer at opening of the Advanced Welder Training Centre
Two 2016 alumni from the Trade Training Centre were at the opening of the virtual reality TAFE SA (Regency Campus) Advanced Welder Training Centre this week...
Read More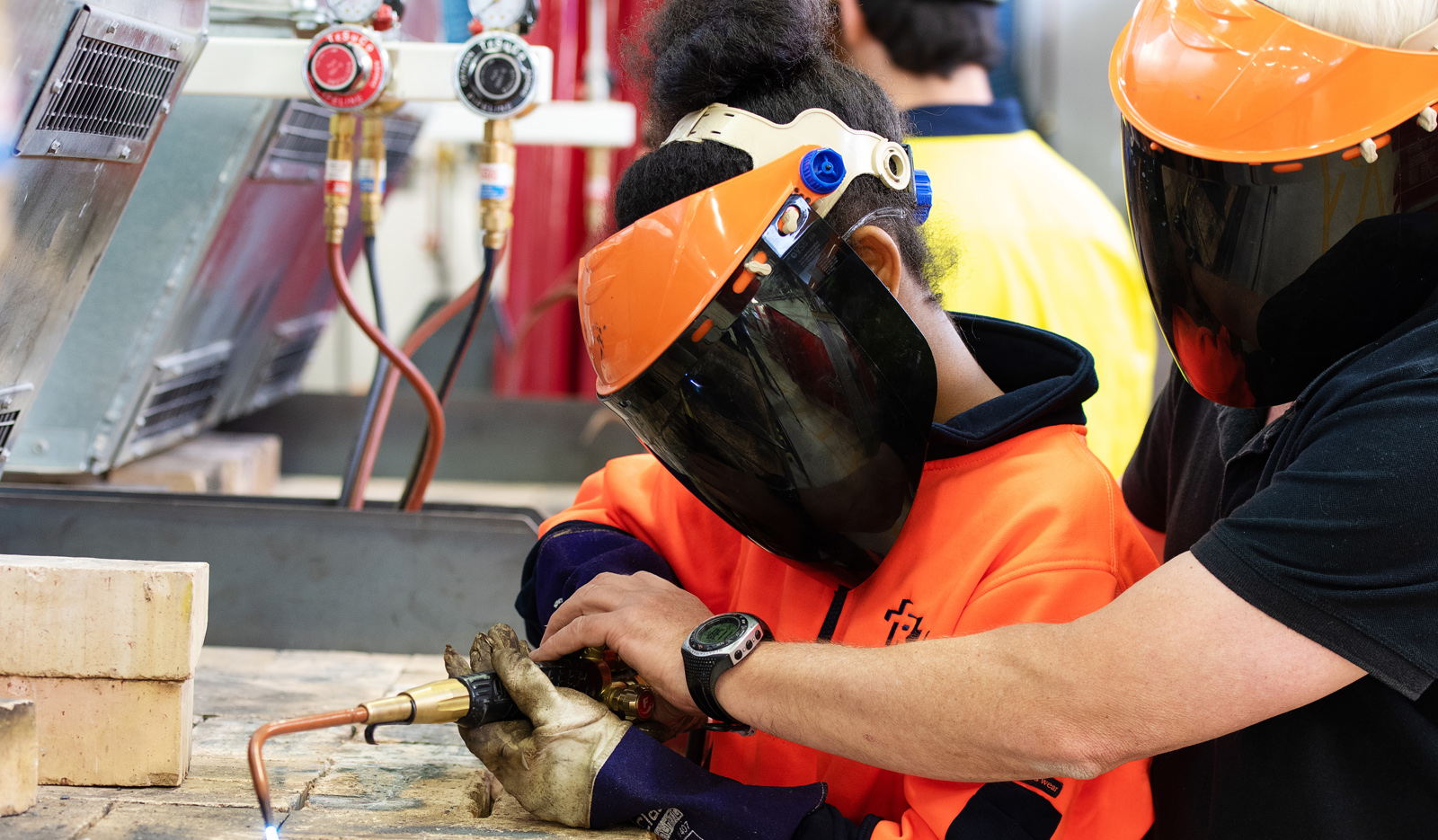 Minister and Huntington Ingalls Industries visit to Rosewater Trade Training Centre
The Trade Training Centre hosted The Hon David Pisoni, Minister for Industry & Skills and special visitors from America's largest military shipbuilding company...
Read More