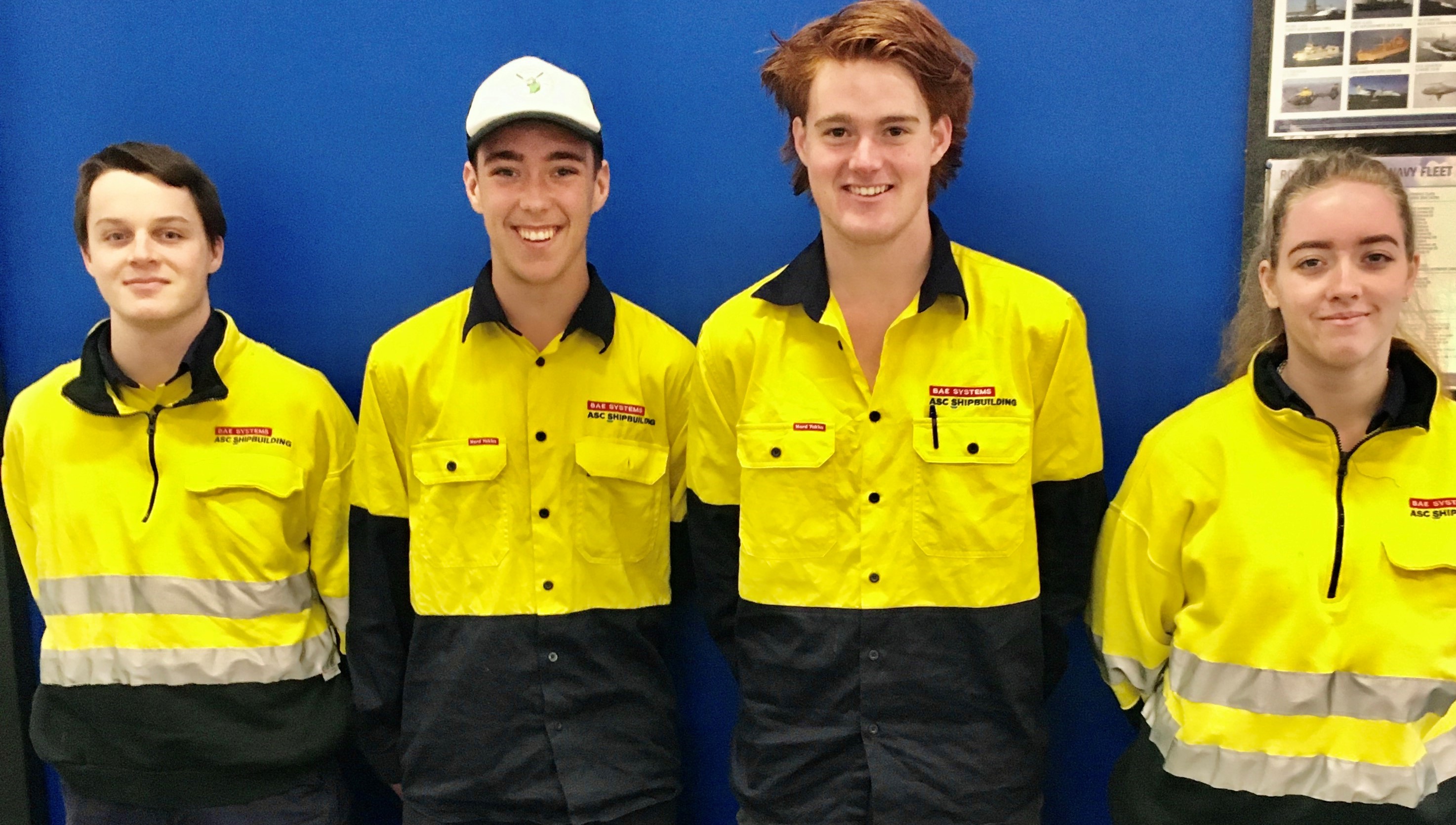 Trainees Sights Set on Frigates Program
There is a reason why these trainees look happy...! It's because they have been chosen to participate in the inaugural BAE Systems ASC Shipbuilding Readiness Program, as part of the Hunter Class Frigate Program.
Transitioning from Western Technical College/Rosewater Trade Training Centre studying a Certificate II in Engineering Pathways to TAFESA Regency campus, they will complete on the job training and paid blocks of workplace activities at the Osborne Naval Shipyard, whilst studying either Year 11 or Year 12.
The future of South Australia's Defence Industry looks bright as Ronan, Jared, Joshua and Alyssa edge forward towards their destined career pathway.