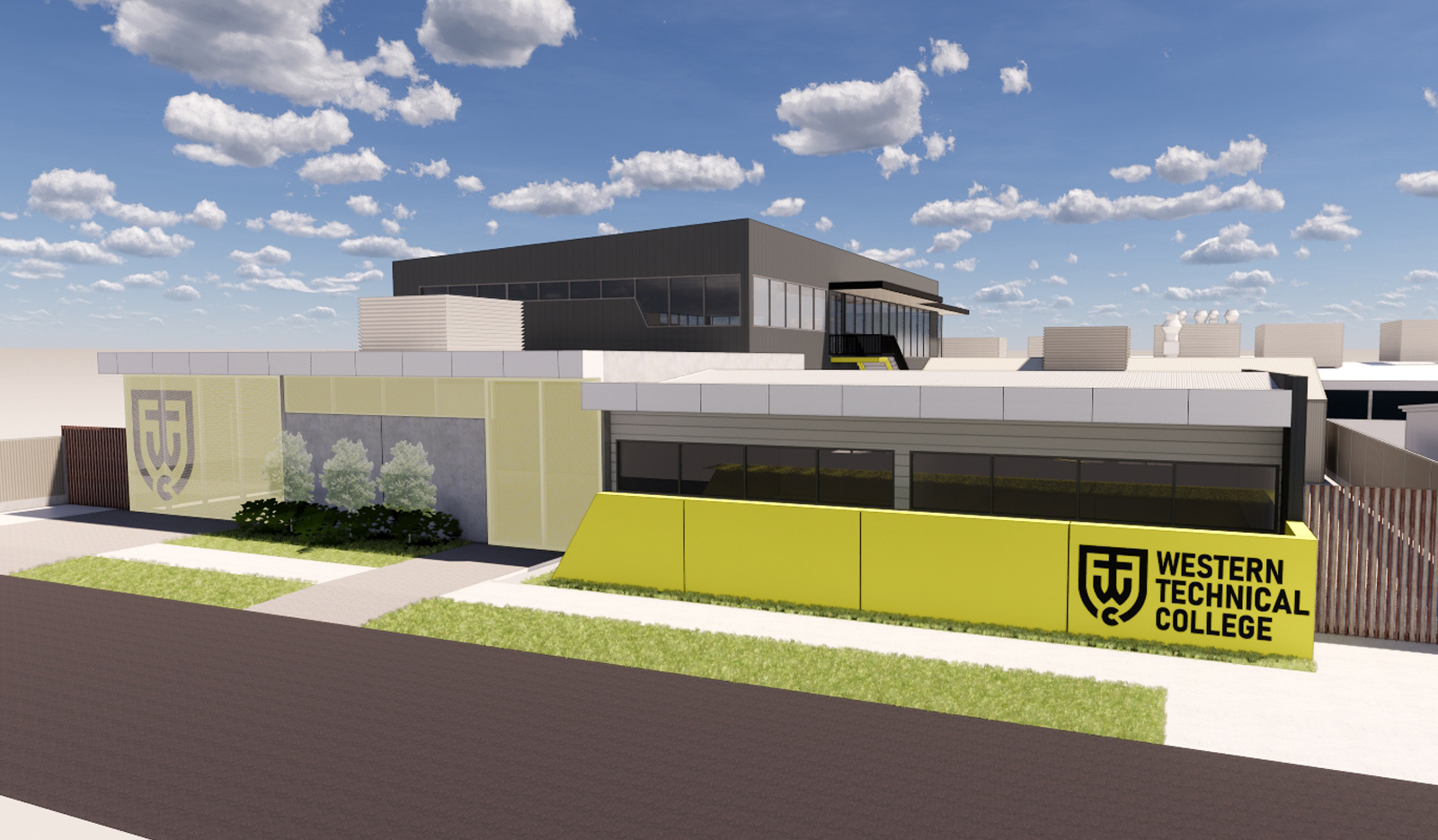 New Technical College for the western suburbs
A new technical college will be established in Adelaide's western suburbs, supporting students to pursue trade pathways into high demand jobs such as defence and shipbuilding.
The State Government has announced that it will partner with Catholic Education South Australia to deliver an almost $5 million expansion of the Rosewater Trade Training Centre, creating a skills hub on the doorstep of South Australia's maritime and defence industries on the Le Fevre Peninsula.
"This is a major investment in the future prosperity of our state. It's great news for the western suburbs and it's great news for industry in general," said Premier Marshall.
The announcement has been welcomed by Professor Denis Ralph, Chair of the South Australian Commission for Catholic Schools, who said "The establishment of this new College was an election commitment of the Marshall Government and we are delighted that they have recognised the outstanding leadership of Catholic Education in vocational education, which is clearly evident in the performance of St Patrick's Technical College in the North, Marcellin Technical Campus of Cardijn College in the South, and other colleges across South Australia.
"We have a very high transition rate to employment and apprenticeships."
The Western Technical College will deliver a vocational education pathway for students across Catholic, Independent and Government schools.
"This is definitely breaking new ground," said Professor Ralph. "This important initiative further strengthens our capacity to deliver a broad range of quality education and training across the western area."
Education Minister John Gardner said the Technical College would continue to build confidence in South Australia's high-quality vocational education and training sector.
"The establishment of this technical college will continue to boost skills training in our state and equip our young people with skill sets that align with industry needs," said Minister Gardner.
"We are very pleased to team up with Catholic Education SA to deliver this expanded training centre. Their proposal represents an excellent offering for our students and drew strong support from the Industry Assessment Panel."
The joint project was selected following an application process and strongly supported by a panel made up of representatives from SAAB Australia, Naval Group and BAE Systems.
This joint investment will see the creation of a new machining and fabrication areas at the centre, as well as two laboratories to deliver Computer Aided Design, drafting and information, digital media and technology, and electronics and electrotechnology laboratories.
Work will be completed in time for new enrolments in Semester 2 next year.
The College will leverage Catholic Education's strong existing partnerships with industry and trade across SA to ensure that young people are job-ready and armed with the skills they need to succeed in these growth employment areas.